Testing and Enabling Email Notifications
Use the Notifications tab to configure whether WinBIND will send you an email alert if the WinBIND service stops running on a name server.
Enter appropriate To and From addresses as well as the SMTP Server address. Then click on Send Test Email to make sure you receive the test email successfully. If you don't receive the test email then please go back to the Setup tab and click on View Application Log to see any error messages.
If you received the test email successfully then tick Enable Email Notifications.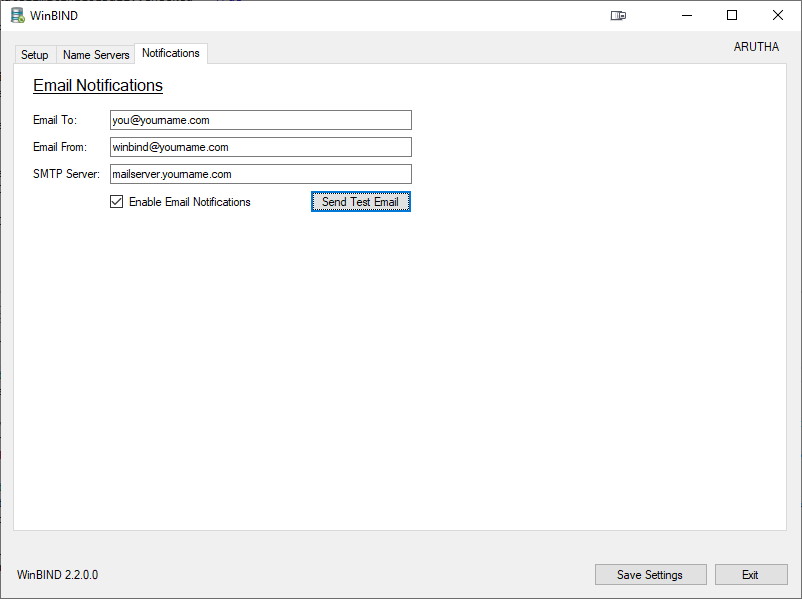 In a future version of WinBIND I will enhance this to be able to use SMTP-over-TLS, as well as optionally sending email notifications with other useful information (eg warning messages, or a daily summary report).
Support & Feedback
If you have any problems, if you get any error messages, or if you have any other feedback then please get in touch – I really do want to hear from you!